Residential Local Electricians JMC Electric Provides Many Services In The Kansas City Area
If you need residential local electricians in the Kansas City area, JMC Electric offers many services, including panels, switches, troubleshooting, remodel wiring, exterior electrical work and much more. JMC Electric is proud to have provided expert residential electrician services since 2002 to the Kansas City Metropolitan Area.
Working with local families and home owners in Kansas City is one of JMC Electric's favorite aspects of the business. Fully licensed and insured electricians take pride in their work and customer service. Through extensive residential electrical knowledge, quality workmanship at competitive rates with a full guarantee on work and the manufacturer's guarantee on parts are always provided to customers.
Here is a short list of the residential local electrician services offered by JMC Electric:
Expert Troubleshooting Electricians
Storm Damage and Repairs
Design and Build Electrical Solutions
220 Volt circuits
Hot Tubs Wired and More…
Lights come in many shapes and sizes. Each and every system has a different use and a different goal for being practical. When you need a local residential electrical lighting company in Kansas City for work that needs to be done, whether it's a repair for flickering lights, a simple fixture replacement, or a completely new installation, the experienced electricians at JMC Electric are the right choice every time.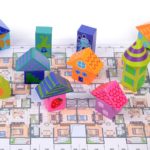 The electrical panel of your home wiring system is its core, as well its link to the outside electrical grid, from where you get all your electricity. If your electrical panel is unable to support the amount of electricity that you use in your Kansas City home, you could see power outages, and you may be creating a very dangerous situation in your home. The electricians at JMC Electric can help you determine whether your panel needs an upgrade, and if so, can do the job.
JMC Electric offers design services for new residential home construction projects. Highly skilled electrical engineers work with clients to design lighting systems that encompasses their style and budget. If you are building a new residential property in the Kansas City area, JMC Electric is the electrical contractor you can rely on for all your electrical service and installation needs.
When you need any electrical work done on your Kansas City home, it's very important that you have a professional electrician perform any of it. Electrical work is one thing no amateur should try to attempt on their own. At JMC Electric, our residential local electricians are all licensed, certified professionals with extensive training, so we can guarantee that that you'll be getting the highest quality workmanship at every single job.
For more information about residential local electrician services provided by JMC Electric, call (913) 3621-2100.