Residential Local Electricians JMC Electric Help With Spring Storm Damage, Repairs
Residential local electricians in Kansas City like JMC Electric can help when spring storms bring damage to your home's electricity. Lightning can fry an electrical system, leaving you in limbo. The professionals at JMC Electric are ready to help residents in the Kansas City area with storm damage repairs.
Lightning strikes have exploded electrical equipment off the walls of homes, and that same power surge that damages electronics also damages the wiring in the walls. Signs of a home struck by lightning, if siding is present on the home, is that you can often see black scorch marks on the siding, located around the perimeter of the home. Damage from lightning, however, can also be concealed inside of walls.
JMC Electric is the residential local electricians to call in the Kansas City area when lightning strikes your home. Their fully licensed and insured electricians take pride in their work and customer service. Through extensive residential electrical knowledge, they are able to provide quality workmanship at competitive rates with a full guarantee on work and the manufacturer's guarantee on parts.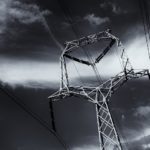 Spring is known for whipping up some stormy weather of its own, so it's a good time of year to be on the alert for electrical failures and other problems. Take this opportunity to familiarize yourself with your home's electrical layout, especially the location of your main circuit breaker or fuse box. If the box is in the basement, ask your electrician whether it's located in a safe place in the event of flooding. If your entire home loses power, unplug as many appliances as you can. If the power kicks back on and all those appliances restart simultaneously, you could blow out your electrical system and destroy the appliances in one fell swoop.
When you need any residential local electricians in Kansas City, it's very important that you have a professional electrician perform any of it. Electrical work is one thing no amateur should try to attempt on their own. At JMC Electric, our electricians are all licensed, certified professionals with extensive training, so we can guarantee that that you'll be getting the highest quality workmanship at every single job.
JMC Electric also offers many other services in the Kansas City area, including commercial, industrial, and more. For immediate service, call (913) 362-2100. To request a quote, click here.