Kansas City Residential Electrician Home Advisor Review Ratings
JMC Electric is proud to have a high review star rating on Home Advisor.
https://www.homeadvisor.com/rated.JMCElectric.13406915.html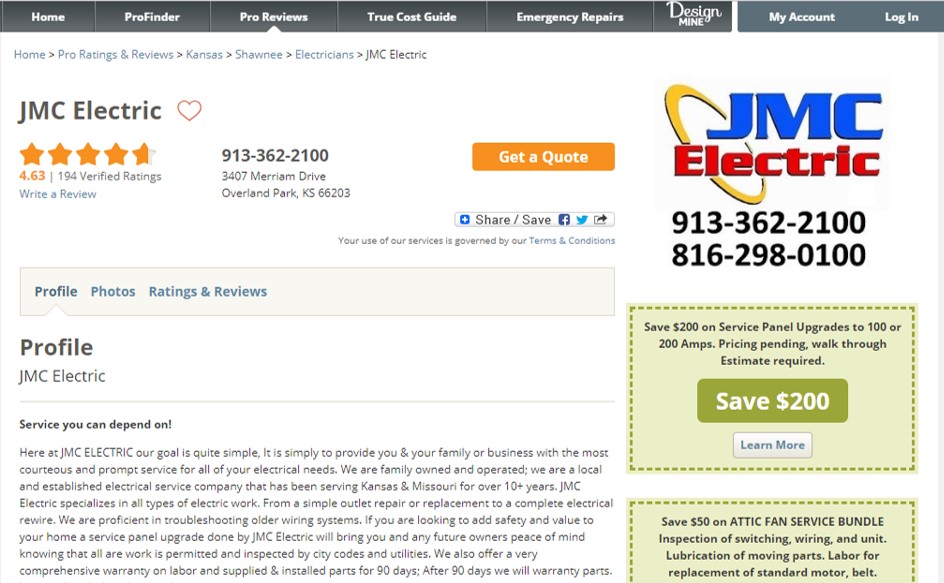 Value is always important when considering your electrician needs. We are licensed, bonded and insured, and offer a manufacturer's warranty on all parts that we supply. We also offer a 24-hour emergency service. If you are in need of a residential home electrician during any time of the year, call JMC Electric at (913) 362-2100 or visit our website at https://www.jmcelectrickc.com/
In business since 2002, JMC Electric offers home, residential and business contractor services in Kansas City and surrounding communities.